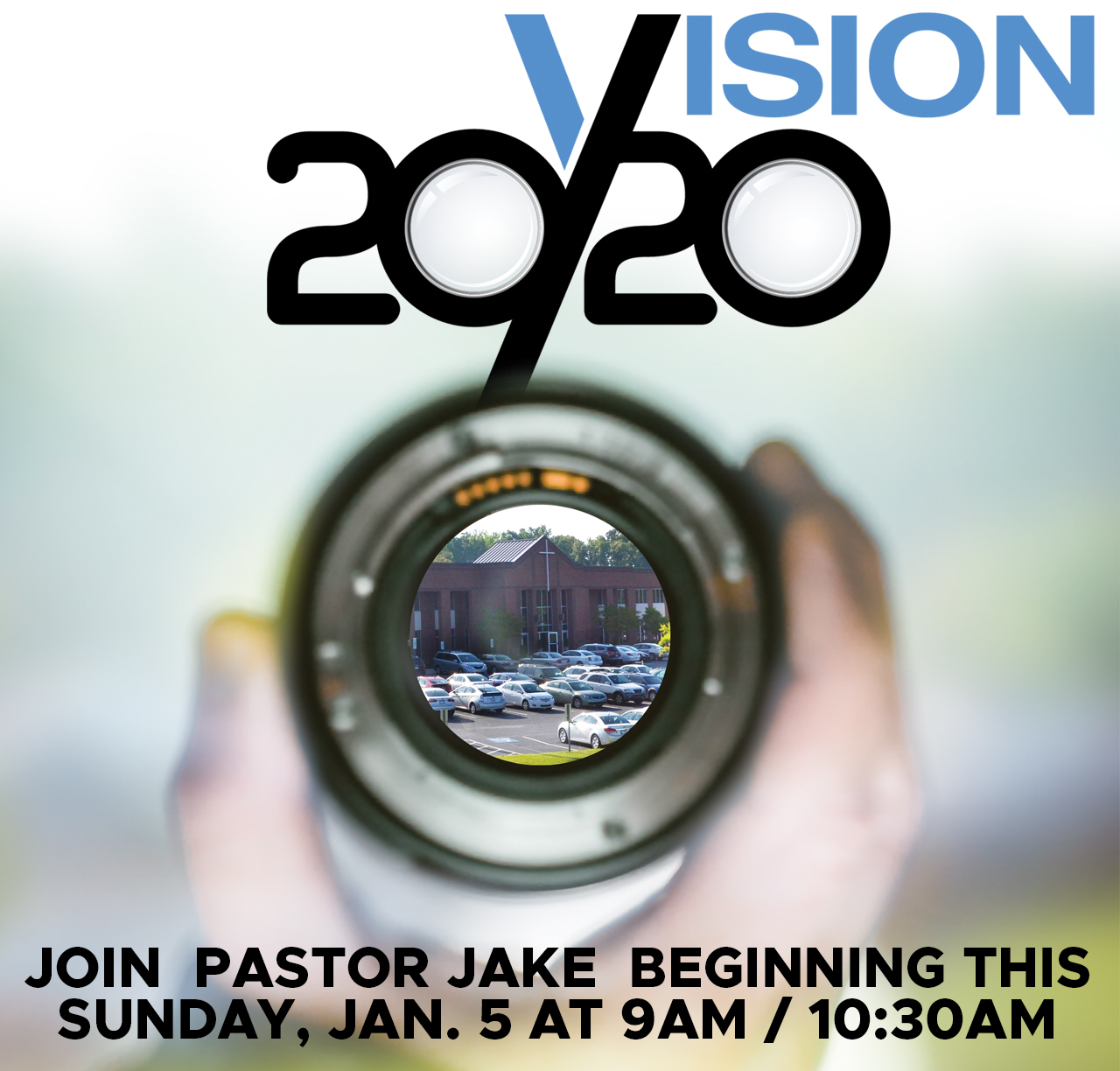 As we enter into the year 2020, may God give us 2020 vision concerning our lives and His Kingdom. In fact, that's the series I'm beginning as we prepare for the New Year: "2020 Vision." There are doors of opportunity that God is going to open for us this year, but we must be intentional, available and step out by faith.
My goal for the last few years has been to prepare LCC to grow, both numerically and spiritually. That's why we renovated our children's wing and added Kidz World. My family and this church have always been the priority of my life apart from my relationship with God. I'm excited for what I believe God is doing. He's been leading, confirming direction and answering prayer. I believe God is preparing us to impact the Triad with the gospel and to bring hope to those who are hurting. But it will require all of us as a unified team being spiritually sensitive and faithfully active.
Paul said in I Corinthians 9 that we are in a race, and we are to run it in such a way that we win. Winning a race depends not only on the speed of the runners but also the skillful ability to transfer the baton. If the baton is dropped, precious seconds are wasted and the race may be lost. If the runner fails to pass the baton, he is disqualified from the race altogether. There comes a time when we have to pass the baton to other leaders to impact this generation and the next.
I have invested 25 years of my life in this wonderful church, and as I've prayed and fasted, I believe God has led me to Dr. Chad Grayson. I look forward to lovingly and skillfully passing the baton to him so God's church will be strengthened and will impact our community with the glorious gospel. He will continue what God allowed me to begin years ago.
I will serve with Pastor Chad for approximately two years before I pass the baton, and we'll share pastoral ministries and the pulpit. We will alternate sermon series on Sunday morning and whoever is not preaching on Sunday morning will preach Sunday night. I'll be preaching in January, but I've asked Pastor Chad to preach on Sunday morning, January 12th, and that evening, after the service, we'll welcome the Grayson family with a church-wide fellowship.
I also have another surprise. I've asked Noah Darnell to join us as we kickoff the New Year as a worship intern. Noah grew up at LCC and is a gifted young man with great musical skills and one who loves people. This is going to be an exciting and challenging year, so put on your spiritual glasses and pray for our Lord to give us 2020 vision.
In conclusion, as we prepare for a New Year let me ask you a few questions I often ask myself…
What is your vision for your life… your marriage… your ministry?
How do you remain valuable for the Kingdom?
Who can you encourage and influence today?
Don't just read those questions, but why not take them into your prayer closet and ask them in the presence of our Father?
For the King and His Kingdom,
Pastor Jake