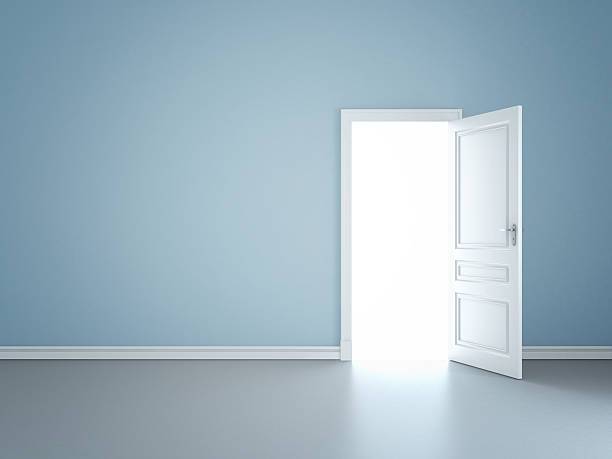 Will You Walk Through the Doorway?
I'm so excited about the addition to our ministry team here at LCC. Pastor Chad Grayson is a great encourager who shares my heart and the heart of our Lord concerning reaching a lost world with the glorious gospel of Jesus Christ. Noah Darnell is a gifted young man who is willing to do whatever it takes and is excited about joining Greg Ottaway in leading us in worship. We've been blessed, and God is preparing us to join Him for a supernatural work in the Triad.
As we've begun this transition, many don't know what to say to me. That's okay. I don't know what to say either. I just know that Jesus is my life, and He called me to this church. He entrusted me with this church, and I have the responsibility not only to lead it, but as a visionary, to prepare His body -- His bride -- for the future. It's never been about me. It's always about our Lord and His church, this body of believers.
God has called us to be light in a world that is dark. He has called us to be salt in a world that is no longer thirsty for the God who created us. He loved us, died for us and now offers us peace, love, joy, fulfillment and contentment. God has called us to be "all in" -- to go into all the world and proclaim the good news, the gospel of Jesus Christ. He's called us to be Great Commission Christians!
Go therefore and make disciples of all the nations, baptizing them in the name of the Father and of the Son and of the Holy Spirit, teaching them to observe all things that I have commanded you; and lo, I am with you always, even to the end of the age. (Matt. 28:19-20)
The Great Commission could be completed in our generation. We have unprecedented opportunity, technology and resources. But it requires Spirit-filled believers who haven't gotten over where Christ has brought them from and what He has done in their lives. The great author and preacher Martyn Lloyd Jones said, "I would not hesitate to say that there is no more thorough test of our individual profession of faith than our attitude toward the missionary enterprise of the church."
God is calling us out so that one day when He calls us up, He can say "Well done, my good and faithful servant." I mentioned this recently on Facebook, but for those who didn't read it let me say it again: The central issue of the church is not growth but health! When the church is healthy, growth will be a natural byproduct.
The older I get, the less concern I have with what I have or have not done and the more concern I have for what I have or have not become. May we become spiritually healthy, genuine, authentic followers of Jesus Christ. May we be burdened over a lost world, and may we be willing to step out by faith and to do something about it.
We're standing in the doorway of an exciting, fruitful year. The question is, "Will we walk through it, or turn and walk away?" All heaven is watching, and our Lord is waiting. Why not bow your head, and make that decision right now?
Our God is worthy! Let's be willing. Here we are, Lord! Use us!
For the King and His Kingdom,
Pastor Jake