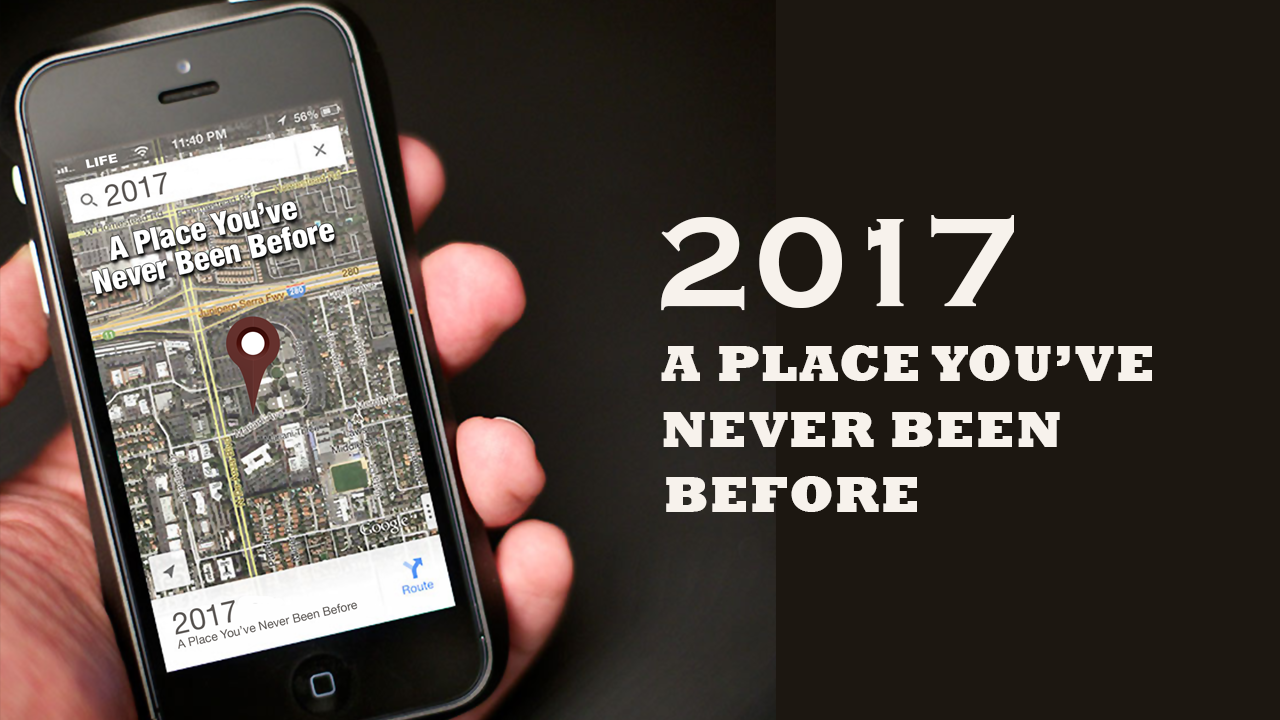 Affecting Eternity in 2017
December 2016 may be gone, but the memories will last forever! Thank you Life Community Choir for the Christmas musical "Rejoice Emmanuel Is with Us." It was a powerful, unforgettable evening that honored our Lord and encouraged everyone in attendance. Many said "it was the best yet" and I agree. And special thanks to all of the volunteers who served in the walk through nativity "The Real Christmas Story." Lives were touched and changed as the true meaning of Christmas came to life. Life Community church is a loving church that is making a difference in our community because of you!
As we approach the New Year may I ask you a question that I often ask myself? What are you doing today that will affect eternity? Life is a splinter in the forest of eternity. In other words, this life will soon be over and eternity will begin. We have a small window of opportunity, a short time to accomplish that which will last forever. Are you investing in the temporary or the eternal?
My goal and heart's desire as pastor of LCC is to have every member actively involved in ministry. For each of us to use the gifts God has given us for His glory! As followers of Christ we have a tremendous responsibility. I heard about a guy who had been fired from three jobs and through sheer determination he was seeking a fourth one. In the interview process the question was asked, "Are you a responsible person?" He quickly replied, "Oh yes. On my last three jobs every time something went wrong I was called in and told, "You're responsible for this."
We are responsible as followers of Christ to love God with all of our heart, to love our neighbor as our self and to reach a lost world with the good news of Jesus Christ. We have the responsibility to evangelize and equip through servant leadership. Life is a gift from God and what we do with it is our gift to God. God's not looking at our ability but our availability and never forget that little is much when God is in it!
As we conclude 2016 and prepare for 2017, may I encourage you to set some time aside and reflect on the past year? You may even want to get your calendar out and walk through last year month by month. And then why not set some goals for this year; things you would like to accomplish in the next 12 months. It's really true; when we fail to plan, we plan to fail!
I'm excited about the upcoming year. I'm praying God will place on our heart what He has on His heart -- a lost world -- and that we will impact it both locally and globally. We'll have opportunities this year in Nicaragua, Brazil, in our own community and in the Glenwood area of Greensboro as we kick off a new church plant on April 16th, Easter Sunday. We can't do everything for everyone but we can do something for someone and we're going to do it for God's glory.
As we begin a New Year let's depend on God in the midst of difficult, uncertain times and make a difference in a dark, disillusioned world? Let's step out by faith and intentionally invest in the eternal. And the people of God said… Absolutely, Amen!
-- Pastor Jake