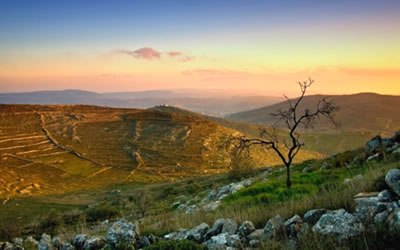 The Need for Divine Direction
After being married for thirty years, a wife asked her husband to describe her. He looked at her for a while, then said, "A, B, C, D, E, F, G, H, I, J, K." She asks... "What does that mean?" He said, "Adorable, Beautiful, Cute, Delightful, Elegant, Gorgeous, Honey."
She smiled and said, "Oh that's so lovely, what about I, J, K?"
He said, "I'm Just Kidding!"
Some things are better left unsaid.
We, as followers of Christ, need to realize what we say and do really matters. We need to encour­age one another and be equipped to impact a hurting world.
On April 27th, we'll have a lead­ership dinner for our staff, deacons, Bible study teachers and team leaders. I'll share a fresh vision for LCC with short and long range plans on how we can saturate our communities with the glorious gospel of Jesus Christ. Then, on the following Sunday evenings, we'll share greater detail concerning God's direction for His church.
We need divine direction during these difficult days to impact our community. The prophet Isa­iah said it this way, "Oh that you would rend the heavens! That you would come down! That the mountains might shake at Your presence!" (Is. 64:1)
Isaiah, the old, faithful, weathered warrior of God, is hungry for a divine manifestation of Jehovah God and says, "Oh Lord, that you might split the skies and come down, that the mountains might tremble at your presence." Isaiah wants God to show up and shake the unshakable. Is that the cry of your heart? Do you desire for Jehovah God to show up in such a way that there's not only a manifestation of His presence, but a demonstra­tion of His power?
May God give us His vision for His glory. May every member of LCC know why we're here, where we're going and how we're going to get there. We need for God to burden us over a lost, lonely and hurting world. We need to love God and love others in such a way that it is contagious. Let's join our hearts together in unity and cry out with clarity, "Oh that you would rend the heavens! That you would come down! That the mountains might shake at Your presence!"
Do you know every year in America approximately 2 million patients become infected by germs in hospitals? In other words, they come to the hospital for healing, but get an infection while there. That is not on purpose, but it happens. Those who are spiritually sick ride by our church, and many others attend every week seeking answers and hope in the midst of hopelessness.
Do they find hope and help in their time of need? Or are there spiritual germs that contaminate and hinder them from knowing the truth? We have a responsibility to our Lord to be a lighthouse, a lifesaving station, a place of rest in the midst of restlessness. And if we seek the Lord and cry out to Him, He'll show up!
As we commemorate and celebrate the resurrection of our Lord on Apr il 1st, don't miss the opportunity to invite family members, friends and neighbors to our Easter celebration. There will
be an exciting time of praise and worship in the morning services as we celebrate our risen Savior, and our evening service will be powerful and engaging as we lift up the Lord in song.
Jesus is alive and because He lives we can­ not only face tomorrow, but by His grace and for His glory we can change tomorrow!
"Oh that you would rend the heavens! That you'd come down! That the mountains might shake at Your presence!"